All of the original concept art and sketches for Dizzywood was produced by the extremely talented Jake Parker. That included all of the initial character sketches for Presto, Chanjo, Olivia Kickflip, and more. He's also responsible for the "look and feel" of the world, so when you were spending all those hours exploring through Presto's Grove, Tanglevine Jungle and the Skylands, you were enjoying Jake's work.
That's why we're very excited about Jake's latest project, a Kickstarter for his new book, SkyHeart.
And hey, the story features a Sky Whale. That's a whale that flies in the air. What more reason do you need?
Please take a look and consider supporting Jake's newest work!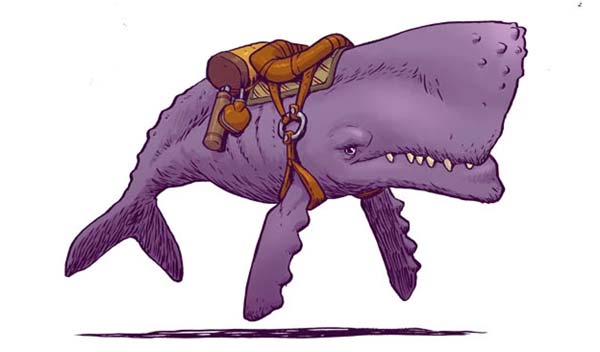 P.S. Did you know there's an airplane prototype that's also called the Sky Whale? It's a huge 3-floor aircraft designed to hold 775 passengers. That's enormous–but not as cool as an actual flying whale!